EVERYBODY NEEDS A PLACE TO BELONG
DOYLESTOWN UNITED




METHODIST CHURCH
Are you, like most of us, looking for answers to all the "stuff" life throws at us?
Then you might want to join us.
We are real people, not perfect but real, worshiping a real God and we want YOU to be part of the excitement. Come dressed the way you fell most comfortable and come prepared to enjoy the best part of your week. Nothing fancy, just church for the Real world.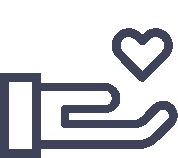 "Whoever is generous to the poor lends to the lord, and he will repay him for his deed."